III MIĘDZYNARODOWE LETNIE WARSZTATY ORKIESTROWE
Summer Orchestra Workshop
SOW 2023
7-15 August 2023
Supraśl, Poland
The Foundation "Centrum Sztuki i Kultury Pro Musica" invites you to the second edition of Summer Orchestra Workshop! Let's meet in cosy green town in Poland and play together wonderful music!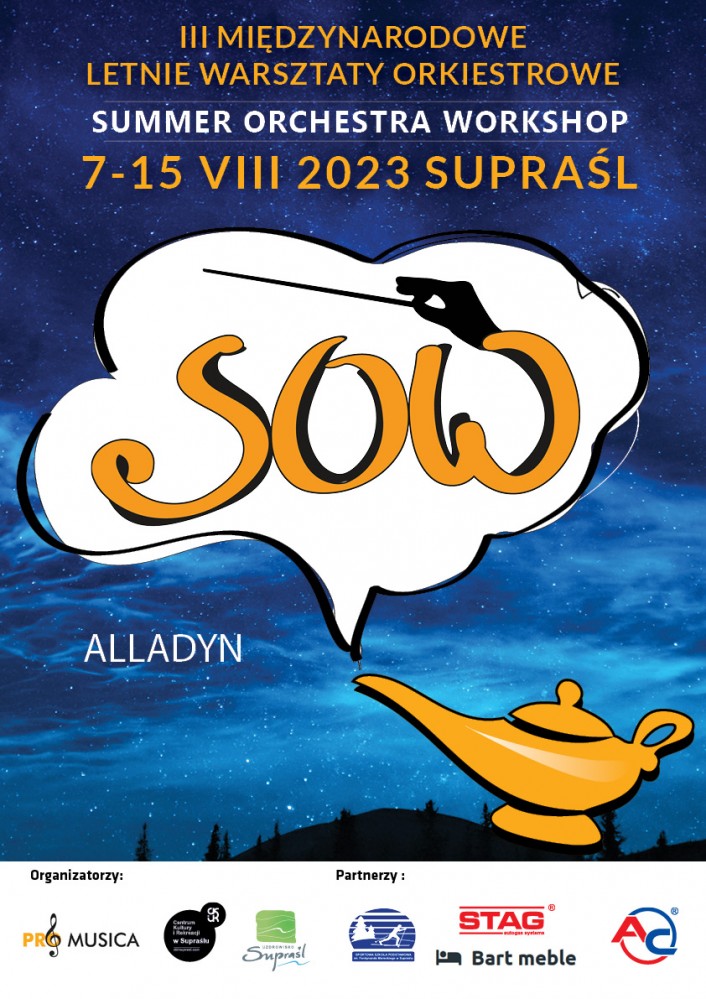 In the summer orchestra workshop participants create concert wind orchestra and are preparing musical programme that will be performed at the final concerts.
As every year, the orchestra will be conducted by amazing Italian conductor Andrea Loss!
The co-organizer of the workshops is the Culture and Recreation Center in Supraśl.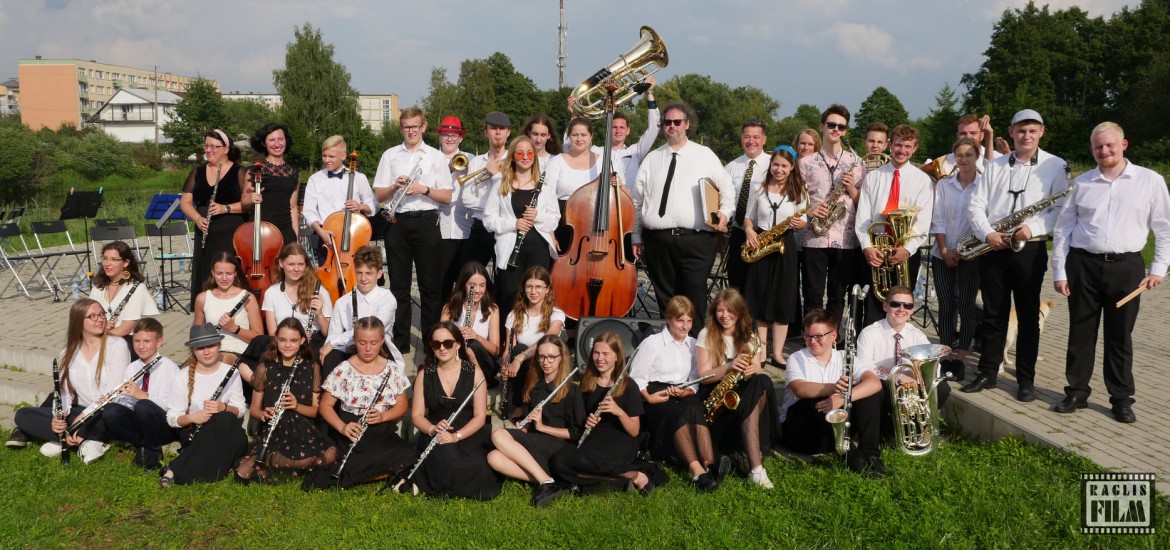 Workshop program:
- section rehearsals – conducted by qualified instrumentalists, incl. musicians of the Podlasie Opera and Philharmonic and teachers of the Music School in Białystok
- daily orchestral rehearsals – moderator: maestro Andrea Loss (Italy)
- additional group activities, incl. picnic and canoeing (for volunteers)
- CONCERTS by the SOW Orchestra conducted by maestro Andrea Loss:
Outdoor concerts :
Gala Concert – Wasilków
Final Concert –  in Supraśl – Tuesday, August 15
The orchestral rehearsals will take place at the Dom Ludowy in Supraśl
Józefa Piłsudskiego 11 Street, 16-030 Supraśl, Poland
If you need advice about accommodation, please, contact us by email: wow.promusica@gmail.com
Costs: 100 euro (+ optionally lunches 50 euro)
Organized meals (each lunch 10 euro) include 6 lunches on August 7-14 at the PAPU Bistro Supraśl – Kuchnia domowa i Regionalna, Supraśl). After the concerts, there are additional snacks for all workshop participants.
We can arrange full time residence 7-15 august in hotel with full accomodation and activity- cost 500 euro- minimum 15 persons group
Instruments in the orchestra:
clarinets, saxophones, flutes, oboes, English horn, bassoons;
trumpets, cornets, trombones, horns, saxhorns, tubas, euphoniums;
cellos, double basses;
harp, piano;
percussion instruments.
 
Repertoire:
Alladin from Walt Disney (Arabian Nights, Friend Like Me, Prince Ali, A Whole New World) – Paul Jennings

Hymn to the infinite sky – Satoshi Yagisawa

Disney Blockbusters (Under the Sea, Beauty and the Beast, Friend Like Me, A Whole New World) – John Higgins

Dorotea – Vincenzo Borgia

Pirates Of The Carribean – At The World`s Ends – Hans Zimmer arr. Jay Bocook

How To Train Your Dragon – John Powell arr. Sean O`loughlin

Klezmer Classic – Johan De Meij

Lord Tullamore – Carl Wittrock

Cielo Andaluz- Pascual Maquina

From a gentle rain – Robert W Smith

National Anthem
Check out our YouTube channel with video from previous editions of the workshop:
https://www.youtube.com/channel/UCs3nDHLZDqe_ersBwp7ETnA/videos
 
Organizers:


SPONSORS:


Partners:
Sportowa Szkoła Podstawowa im. F. Mareckiego w Supraślu