TEAM SOW 2023
OUR TEAM:
Conductor :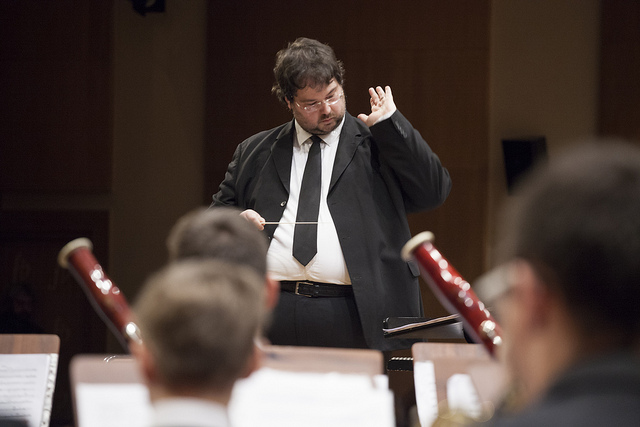 Andrea Loss – graduated at the Conservatory in Udine (Clarinet) and studied conducting with Jan Cober (NL), Ronald Johnson (USA), Felix Hauswirth (CH) , Isaac Karabtchevsky (BR), Diego Dini Ciacci (I) orchestration , harmony , composition and singing.
He conducted several wind orchestra in Italy, Europe, and USA. He is the principal conductor of the "Orchestra di fiati Rosmini " from Rovereto (I), Orchestra di Fiati della Provincia di Vicenza (I) , Banda cittadina Peschiera del Garda (I), Corpo bandistico di Lizzana (I) and he is teacher and artistic director of ISEB (Wind Band European Institute ).
---
Leading artists:
Andrea Loss-clarinet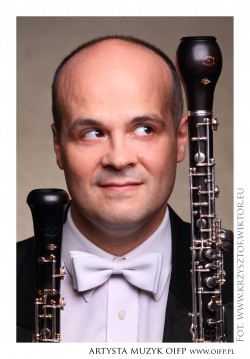 Luca Neccia
Oboe. Born in Italy, graduate at the Conservatory "L. Refice" in Frosinone. After that, he improved his skills under  the guide of  A. Loppi at the Academy "Santa Cecilia" in Rome, and A. Negroni  (principal oboe at the "Scala" theater, Milan).
He partecipated in several courses, in 1995 in Austria with Martin Gabriel  (principal oboe at the "Wiener Philarmoniker), in 1997 in Poland with Ingo Goritzki for oboe and Aurele Nicolet for chamber music.
In 1998 joined the "Cyprus chamber orchestra".
From 2001 principal oboe at the Podlasie Opera and Philarmonic in Bialystok, Poland.
In 2006 formed the ensemble " orchestra di otto" with whom recorded a CD of Mozart's Serenades for wind, celebrating the 300ht anniversary of Mozart's birthday.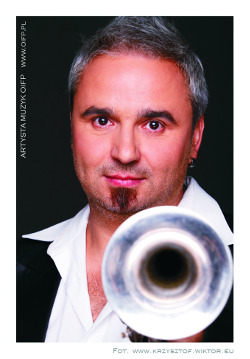 Tomasz Witek
Graduated at Music Academy of Frederic Chopin in Warsaw 1993-1995 (trumpet) and Chopin Academy of Music in Warsaw,  / 1995-1998 instrumental-pedagogical faculty, class trumpet.
Works in the Podlasie Opera and Philharmonic from 1995 first trumpet. Since 1996, trumpet teacher in Music Schools. IJPaderewski in Bialystok .In 2005, the founder and leader of Big-Band ZSM in Białystok. From 2006 proffesor on chamber ensembles Big Band at the Fryderyk Chopin University of Music filia in Białystok . In 2007 the show-band trumpeter in the ship-Oceania Cruises Insignia.
He has concerts and participated in various musical projects-stage / Germany, Austria, Belgium, the Netherlands, France, Lithuania, Latvia, Russia, China, Egypt, Brazil, Argentina … /
tel. 0 606 119 927
Magdalena Nowicka
Flute. Graduated with honors from the Fryderyk Chopin Academy of Music, Branch in Białystok in the flute class of prof. Krystyna Gołaszewska and education management. He is a certified teacher with 25 years of experience, since 2007 he has been the head of the wind instruments section. For many years he has been working at the State Music School of the 1st and 2nd degree in Ostrołęka, the Private Music School of the 1st degree No.2 and the Youth Cultural Center in Bialystok. Its students are successful in international, national and regional competitions and receive artistic scholarships. He constantly improves his skills and raises his qualifications under the guidance of outstanding Polish and world-class flutists as well as specialists in the field of psychology and pedagogy.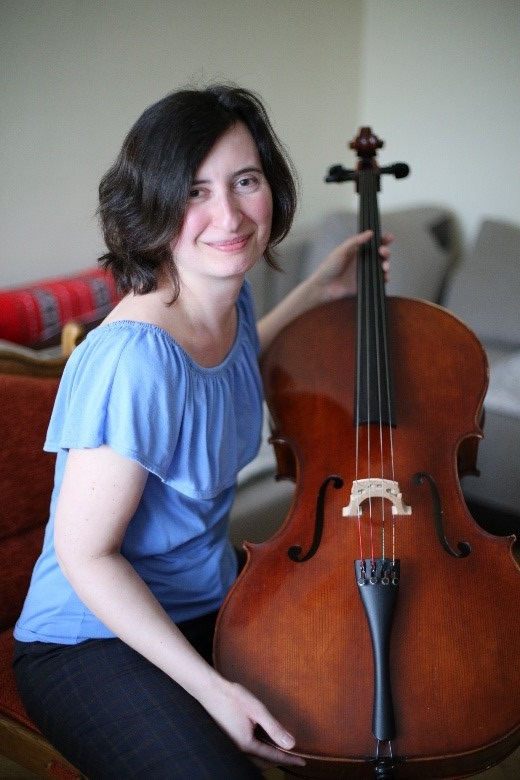 Ewa Pawłowska.
Cello. Double bass. Graduated State Primary and Secondary Music School in Nysa and the Academy of Music in Krakow (diploma with honors in 2007 in the class of Adam Klock) .
Laureate of the National Bach Competition Stanisław Hajzer in Zielona Góra, the Youth Cello Competition for them. Kazimierz Wiłkomirski in Poznań and the International Competition Leos Janack in Brno (in the string quartet category).
She perfected the orchestral workshop, among others. during courses and tours with Young Musicians International Symphony Orchestra (now known as ESYO) led by Igor Coretti-Kuret.
Currently, he pursues his passion for music by teaching at the Ignacy Paderewski in Białystok and playing in the orchestra of the Podlasie Opera and Philharmonic.
 Adam Krzyczkowski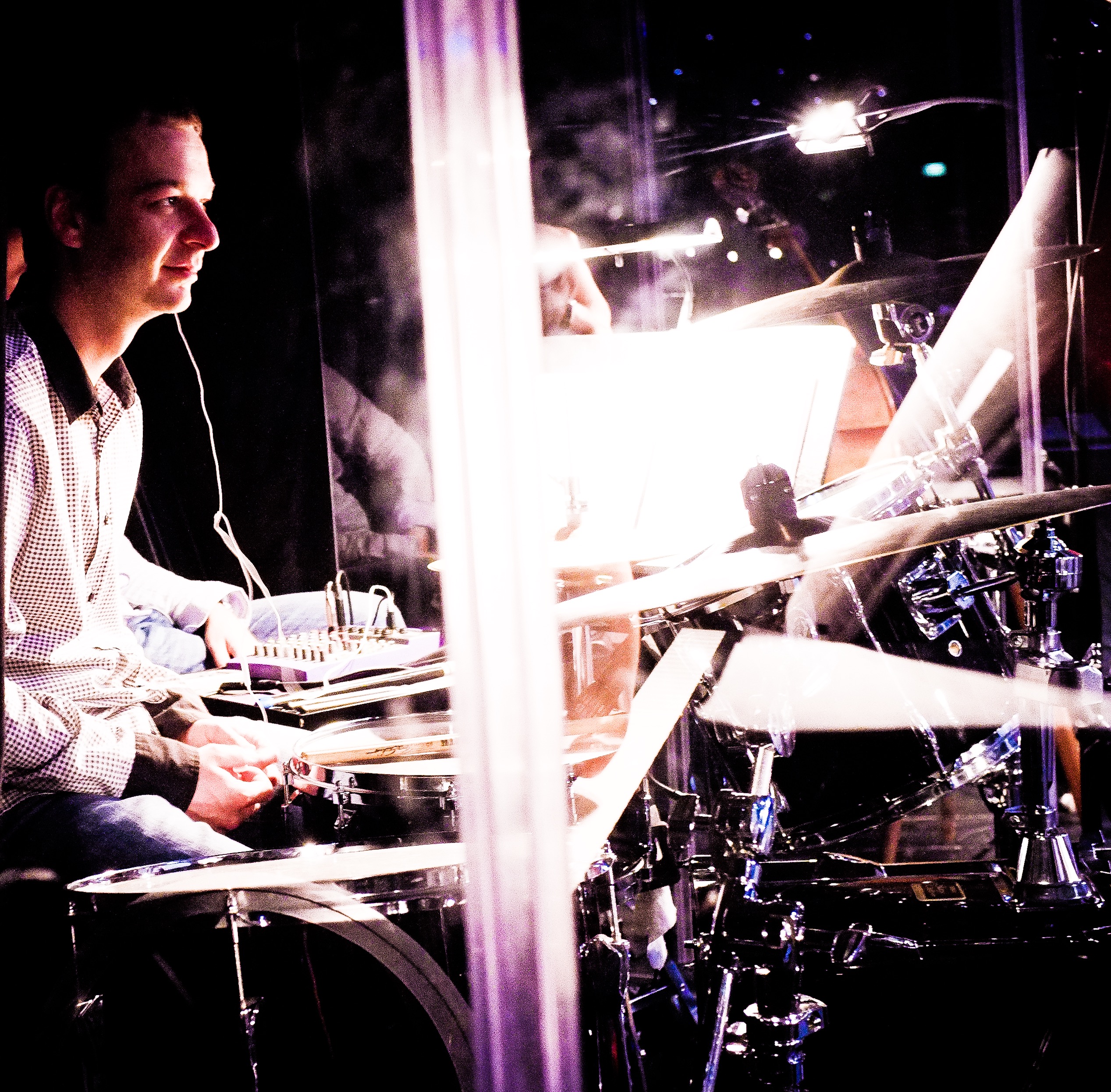 Percussion. In 2008 graduated of the Music Academy Fryderyk Chopin in Warsaw, in the instrumental and pedagogical department in the class of  Henryk Mikołajczyk. Since 2003, he has been collaborating with the Podlasie Opera and Philharmonic as: drummer tutti, and since 2008 is its employee. From 2012, a teacher of playing percussion in the Music Schools Complex Ignacy Paderewski in Bialystok. He actively participates in entertainment and symphonic projects.
 Ewa Wasilewska-Sawicka 
 Percussion. Graduated  Music Academy in Warsaw in the percussion class of Henryk Mikołajczyk. In 2000, she created the percussion class at PSM I st. In Ełk, and since 2005  is a teacher at the Music Schools Complex in Białystok. Her students  won numerous awards from auditions and percussion competitions. Cooperated with the Bialystok Opera and Philharmonic, the Theater Academy and the entertainment music scene as a session musician. For many years she has been taking part in drum workshops, including games on congas, cajon and classical percussion instruments. She is fascinated by Spanish and Cuban music, whose influence can be heard in her own band's recordings.
Ewa Sajko – In  2017 graduated with a master's degree,  Fryderyk Chopin University of Music in Warsaw  the instrumental and pedagogical department. From September 2018, he is a percussion teacher at the State Music School in Białystok. He takes part in numerous projects and concerts organized by the Opera and the Podlasie Philharmonic.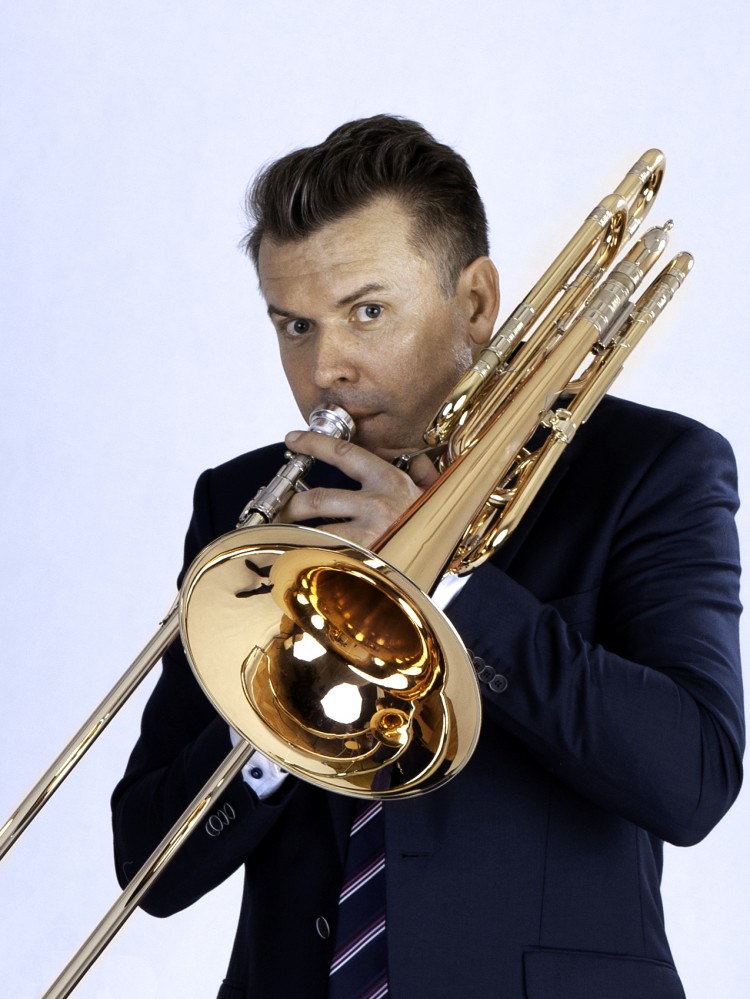 Piotr Kania
 PUZON, TUBA, EUPHONIUM. Graduated of the Faculty of Instrumental and Pedagogy at the Fryderyk Chopin University of Music in the trombone class of prof. Juliusz Pietrachowicz and performs as an orchestral and chamber musician. He is a trombonist in the orchestra of the Podlasie Opera and Philharmonic, with which he has recorded many albums and made numerous artistic trips around Europe and the USA.
For over 20 years he has also been involved in music pedagogy. He teaches the trombone class at the Music School Complex of Ignacy Paderewski in Białystok. He was the conductor of the brass band of the PKP  School Complex of Ernest Malinowski in Białystok, he led the trombone and tuba section in the brass band of the Mechanical School Complex in Białystok and in the Municipal Brass Band of the City of Białystok.
He shares his knowledge and experience with young people also during summer music courses
Michal Kalinowski
Saxophone, Saxophonist, actor of music scenes. A graduate of the Music University of F. Chopin, the State Jazz School named after H. Majewski in Warsaw and the State Vocal and Acting School in Białystok. He played in bands led by: Zbigniew Namysłowski (Namysłowski Super Band), Ryszard Borowski (Big Band Akwarium). He recorded the saxophone part on several albums, including "The Funk to Change" – KEN LEE, "You saved me" – Schola Adonai. Winner of the Young Forms dance festivals in Mrągowo and the Połczyński Dance Festival. He created acting roles, e.g. musicals: "Beautiful Cellist" dir. Jakub Wocial, Ark Naomi, dir. Robert Drobniuch.
He teaches the saxophone class at the State Primary Music School. J.S. Bach in Grajewo. From 2022, and Music School in Sokółka.
In 2021, he performed as a soloist with the Orchestra of the Podlasie Opera and Philharmonic, currently works with the Opera as a saxophonist in the show "Broadway Dance Club"
Participant of international and national workshops conducted e.g. by Jerry Bergonzi, Bob Reynolds (Snarky Puppy), Greg Osby, Alex Terrier, Ari Roland, Bronisław Suchanek, Łukasz Ojdana. His main musical interests are: jazz, fusion, funk, soul, r'n'b, latin jazz and contemporary classical saxophone music.

Artur Nowicki
French Horn. Graduated  Music Academy. Frederic Chopin in Warsaw . Certified teacher with many years of experience teaching. He teaches horn at the School of Music in Bialystok.  Constantly improving their professional skills by participating in numerous courses, seminars and workshops organized in the country and abroad. Co-organizer and organizer of numerous seminars (flute, oboe, bassoons, Trumpet,'s Horn, percussion ). Section Manager woodwind, brass and percussion. French horn player Podlasie Opera and Philharmonic in Białystok. The orchestra has performed in most European countries and China.