Accompanists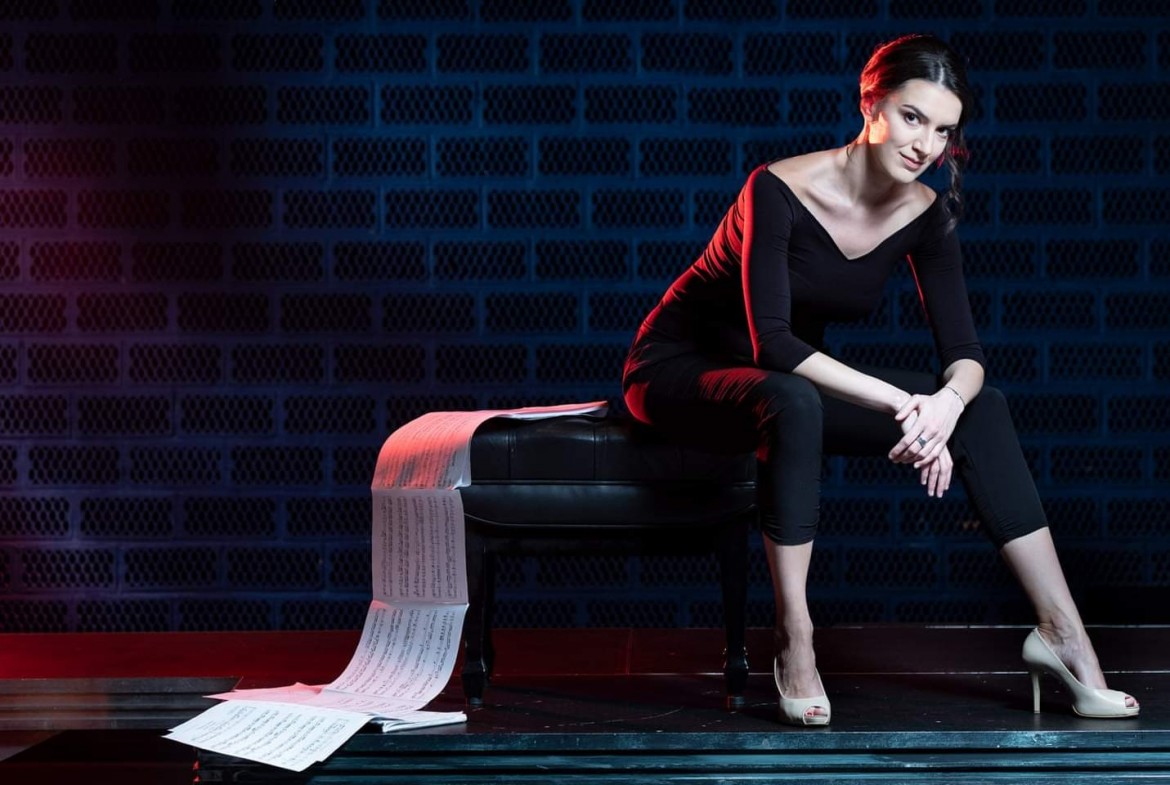 Karina Komendera
Graduated from the State Comprehensive Music School with I* and II* level  in Bielsko-Biała  in 2006 – piano and saxophone classes. Later she graduated from  Warsaw Fryderyk Chopin University of Music in piano class of prof. Paweł Skrzypek (2011) and the Faculty of Management at the University of Warsaw (2012). She is the winner of many nationwide and international piano competitions. Awarded with scholarships from the President of the Council of Ministers of Poland, Ministry of Culture and National Heritage and the Department of Culture and Family Art of Bielsko-Biała for outstanding scientific and artistic achievements. In the years 2007-2009 she was a Gold Country Piano Institute scholarship holder in California-USA. As a soloist and chamber musician she has performed  in Poland, Austria, Italy, Romania, Lithuania, Russia, Switzerland, Norway, Japan and USA. In 2010 she made her debut as a soloist on Broadway at La MaMa Theater in New York in the performance "Chopin – an Impression", starting her international tour. She mastered her piano skills with Thomas Graham from Royal College of Music, John Collins , Jorgen Larsen, Kevin Kenner and many Polish artists. She participated in Festivals and Interpretation Courses: Gaetano Zinetti Chamber Music in Verona and Poland-Norway Piano Duo Cultural Bridge in Trondheim and GCPI in Nevada City. In the years 2010-2014 Karina Komendera was a lecturer at the Complex  of Fryderyk Chopin Music Schools in Warsaw and was a music director of the International Gospel Workshops in Bielsko-Biała.
Currently she is a pianist and saxophonist of the Podlasie Opera and Philharmonic Orchestra, accompanist and vocal coach. She is also a Ph.D. student, piano teacher assistant, saxophone accompanist , clarinet and percussion classes assistant at the Chopin University of Music in Bialystok. Acompanianist on Finalis 2016 and 2017.
LucaFerrini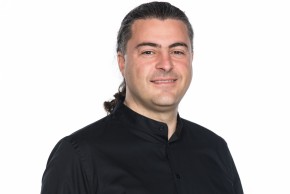 studied piano, harpsichord, organ and organ composition, graduating with honors from the music conservatories in Trieste and Udine. For almost forty years he has performed all over Europe and the world (St. Petersburg Philharmonic Hall, Beijing Concert Hall, Venice's La Fenice theatre, Ljubljana's Cankar Hall and Philharmonic Hall, Vienna's Musikverein, Dublin's National Concert Hall, National Theatre of Malta, Seoul National University, Philharmonic Halls of Odessa, Kaunas and Ulan Bator, Brussel's St. Michel theatre, Prague, Budapest, Bucharest, Zagreb, Belgrade, Copenhagen, Madrid, Porto, Seoul, Brisbane, Melbourne, Hobart, Buenos Aires, in Chile, etc.), equally acclaimed on all three instruments, as a soloist, in chamber ensembles and as a soloist with orchestra, often under the baton of renowned conductors. Guest of important festivals for contemporary (Trieste, Ljubljana, Bucharest, Zagreb, Dublin, Kaunas, Odessa, Seoul) as well for ancient music (Venice, Bayreuth, Zagreb, etc.), his large repertoire consists of works spanning from Renaissance to contemporary music. As member and co-founder of the Ensemble for contemporary music MD7 and other chamber groups, he has premiered more than hundredsixty new works. In addition to his 40 CDs (as soloist and chamber musician) he made recordings for some ten European radios and televisions, as well as having performed on live radio programmes. He lectures in many piano and harpsichord seminars and he is the official accompanist at summer seminars and academies, as well as at international competitions of music interpretation in Denmark (Carl Nielsen International Competition), Mexico (Henryk Szeryng Violin Competition), China (Beijing International Music Competition), Belgium (Kortijk – now Ghent – clarinet competition), Poland (Finalis competition), Italy, Slovenia, Austria. He has taught at the Conservatories in Brescia, Salerno, Ljubljana (Slovenia) and Klagenfurt (Austria). His current post is professor of piano, harpsichord, chamber music and piano accompanist at the Koper-Capodistria Secondary Schools for the Arts, Slovenia, and piano accompanist at the Ljubljana Academy of Music.